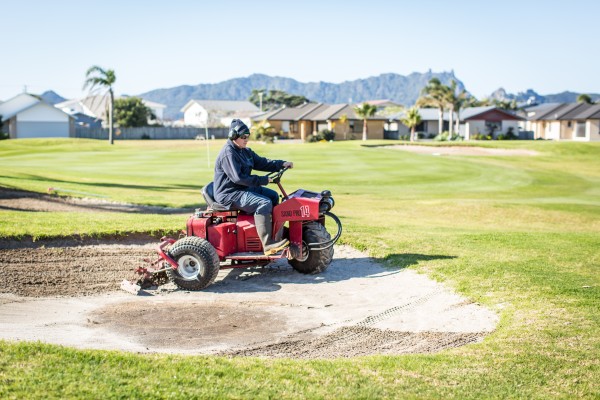 This is a private 9 hole Golf Course which we provide a full maintenance and renovation program for.
The scope of work includes all aspects of turf and horticultural maintenance on the golf course and the streets within the area.
The golf course itself is exclusive to the residents residing within the estate. With its many ponds and car parks, the staff are kept busy maintaining it to its usual high standard.