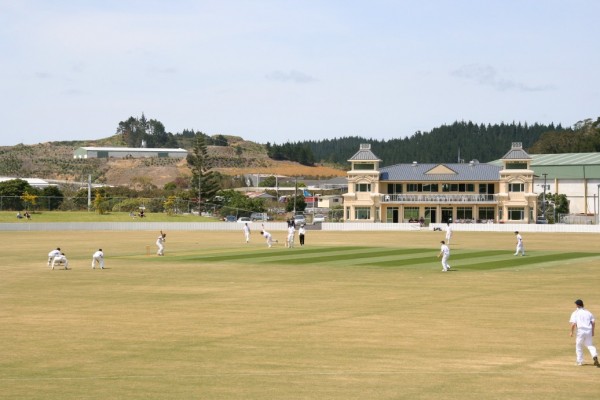 Cobham Oval is an International Accredited Cricket venue and has been host to international teams such as Zimbabwe, England, Pakistan, and Australia Women's versus New Zealand Women's teams. It is also one of the home grounds of the Northern Districts first Class team. When the oval is not being used for International or first class games, local Club cricket is promoted. Cobham Oval also hosts Provincial as well as providing an early training Venue for New Zealand Cricket.
The outfield playing surface is couch and has an outfield of 1.5ha. Both the main block and the practice block are constructed with Patamahoe Clay with perennial rye turf cover. The main block measures 27m x 27m, and the practice block has 11 practice strips.
Services we provide:
Sports Field and Turf Maintenance
The all-round, day-to-day care of sports fields and cricket blocks including mowing, turf management, irrigation management, renovations, integrated pest management, non-chemical line marking and horticulture maintenance for shrub gardens and specimen trees.
Renovations and Development
Carrying out regular renovations for sports fields and cricket blocks including verti-draining, coring, harvesting, sand top dressing, topdressing, sanding, top planning and seeding. Total Cricket block reconstruction and preparation of grounds for International and First Class games.